Benefits of Assisted Living Near You
Assisted Living Near You: Why You'll Probably Love It
By Publisher
| Last updated
"Why should I consider the options for assisted living near me?" That's a great question. In fact, many seniors, along with their families, are curious about the answer, which isn't surprising. Here's the first thing you should know: Assisted living facilities (ALFs) offer comfortable, home-like environments that are tailored to meet the needs and desires of seniors who may not be able to continue living independently at home, but who are also not ready to enter nursing homes. ALFs help you or your loved one stay as independent as possible while assisting with your daily living activities. And, depending on the staff and services of your particular ALF, you may also be able to receive some medical support.
What many seniors don't realize is that, once they move into assisted living facilities near them, their health and happiness often improve. In fact, residents' health and happiness are top priorities for these types of care homes. They offer all kinds of events, activities, excursions, and support services to ensure that you or your family member experience fulfillment and satisfaction while living there. Plus, in recent years, several studies have found that seniors often report better lives once they have settled into their care communities.
A lot of seniors say that their mental and emotional health improves upon moving into assisted living because they can become more social and take part in more activities. Many seniors also find that their physical health improves because they are provided with nutritious meals every day, have help with managing their medications, and may have greater access to medical care.
There are many wonderful reasons why seniors just like you or your family member love assisted living. Check out eight of the most common benefits below, and see why senior living near you or your loved one is a great option!
8 Great Reasons Why You'll Love Assisted Living Near You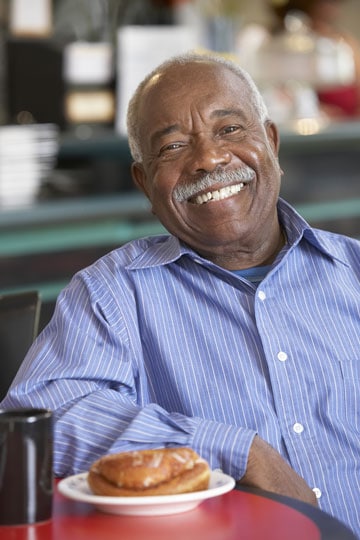 Assisted living facilities have the common goal of helping their residents live as independently as possible while assisting them with their day-to-day needs. Many seniors find that both their health and happiness improve once they move into an assisted living community because they're free of their daily stresses and can immerse themselves in activities they enjoy. So take a moment to learn about the top benefits of assisted living below. They'll help you or your loved one decide whether choosing this type of senior care is the right decision.
1. Maintain Your Independence and Freedom
Moving into one of the assisted living homes near you means that you can keep—and, in some cases, restore—your independence. In an assisted living community, you get to maintain control. You choose what you want to do and how to spend your time. And the staff are dedicated to helping you retain that freedom for as long as possible.
Think about it: Before moving into senior assisted living facilities, many people find living independently at home to be a struggle. At home, you or your loved one may not be able to do what you want. Tasks like cooking meals, laundering clothes, showering, and driving to get groceries or meet friends for coffee may become challenging. But when you choose to move into an assisted living center, you no longer have to take responsibility for those tasks. That means you can dedicate all of your time to whatever it is you want to do. So, upon moving into a senior living center, you or your loved one may find that feelings of independence and freedom actually improve.
2. Find a Home That Suits Your Individual Needs
When you begin looking at independent living facilities near you, you'll find differences in their size, themes, layouts, and available services and amenities. Assisted living residences are designed for people of all backgrounds and interests. Some are posh and luxurious, whereas others are quaint and homey. Some ALFs cater to specific groups of people (i.e., those from certain religious or cultural backgrounds), and others place more emphasis on particular interests, such as golfing.
Whether you're interested in going to the salon regularly, gardening, attending daily fitness classes, or doing almost any other activity, you'll likely find independent living options that meet your needs.
3. Live in a Safe and Secure Environment
People often start thinking about assisted living facilities or nursing homes when it's no longer safe for them to continue living at home. One of the common benefits of assisted living is that the facilities are designed to keep you or your family member safe. Most ALFs are set up with many different safety features to prevent wandering, falls, and other accidents from happening. And, in the event that something does happen, staff are available 24/7 to make sure that the appropriate assistance is provided.
4. Say Goodbye to Housework, Home Maintenance, Yardwork, Laundry, and Cooking
As much as you or your family member may love living at home, the challenges of keeping up around the house can become too much to manage. Those daily stresses are relieved when you move into a senior living center. You no longer need to worry about keeping up around the house, doing laundry, getting groceries, making meals, or maintaining the home and yard.
Assisted living facilities offer healthy and nutritious meals, and accommodations can usually be made for special diet requests. Additionally, you can also receive help with other daily activities like getting dressed and having a bath or shower. And, depending on the facility, you may be able to receive some medical help as well. All of that means you can spend your free time doing what you want to do, not what you need to do as a result of still trying to live at home.
5. Access Experts When You Need Them
You can probably find senior living centers near you that provide access to a variety of medical professionals. So when you need to see a nurse or speak to a pharmacist, it can take place within your care community. In fact, a National Center for Health Statistics study found that a large number of ALFs offer different types of senior dental services and health services. For example, look at the following list of services and the percentage of assisted living facilities that offered them:
Depression screening: 83 percent
Pharmacy or pharmacist services: 82 percent
Podiatry services: 74 percent
Therapeutic services: 69 percent
Hospice services: 62 percent
Skilled nursing or nursing services: 59 percent
Dental services: 54 percent
Mental health or counseling services: 52 percent
Social work services: 48 percent
6. Enjoy an Active and Social Life
A lot of seniors who move into assisted living facilities near them report a great improvement in their social lives. They often feel happier and more connected than they did while living at home. You or your loved one may have the opportunity to make new friends and join interesting social circles. You may even be able to take part in events like computer or art classes, gardening or cooking activities, book clubs, or fitness classes. If you have specific interests in mind, then make sure to write them down and take your list with you when you interview various ALFs or elder care homes.
7. Strengthen Family Relationships
Before going into assisted living, many seniors rely on family members to help them at home. That can become stressful for everyone involved, and it can hurt relationships. But that stress is usually alleviated when you or your loved one moves into assisted living. Families can take on a lighter support role and often report more loving and enjoyable relationships with their loved ones after settling into their chosen assisted living facilities.
8. Take Advantage of Transportation Services
Another one of the exceptional assisted living benefits that is often cited by seniors is the easy access to transportation services, which takes the stress out of driving or getting yourself around. Many ALFs have vans or buses that can be booked for transportation outside of the care community. Check to see what's offered at the assisted living centers near you and find out whether transportation is included in their rates or whether they charge added fees for using it.