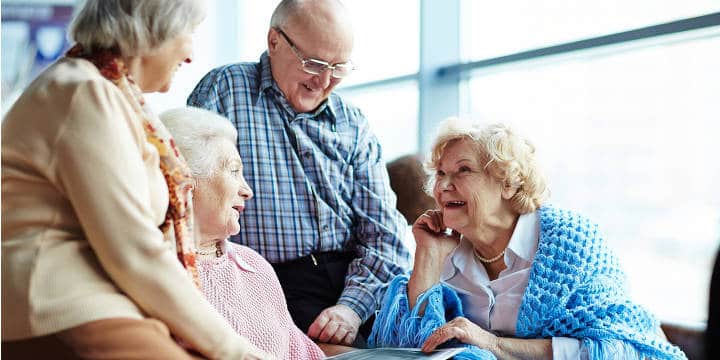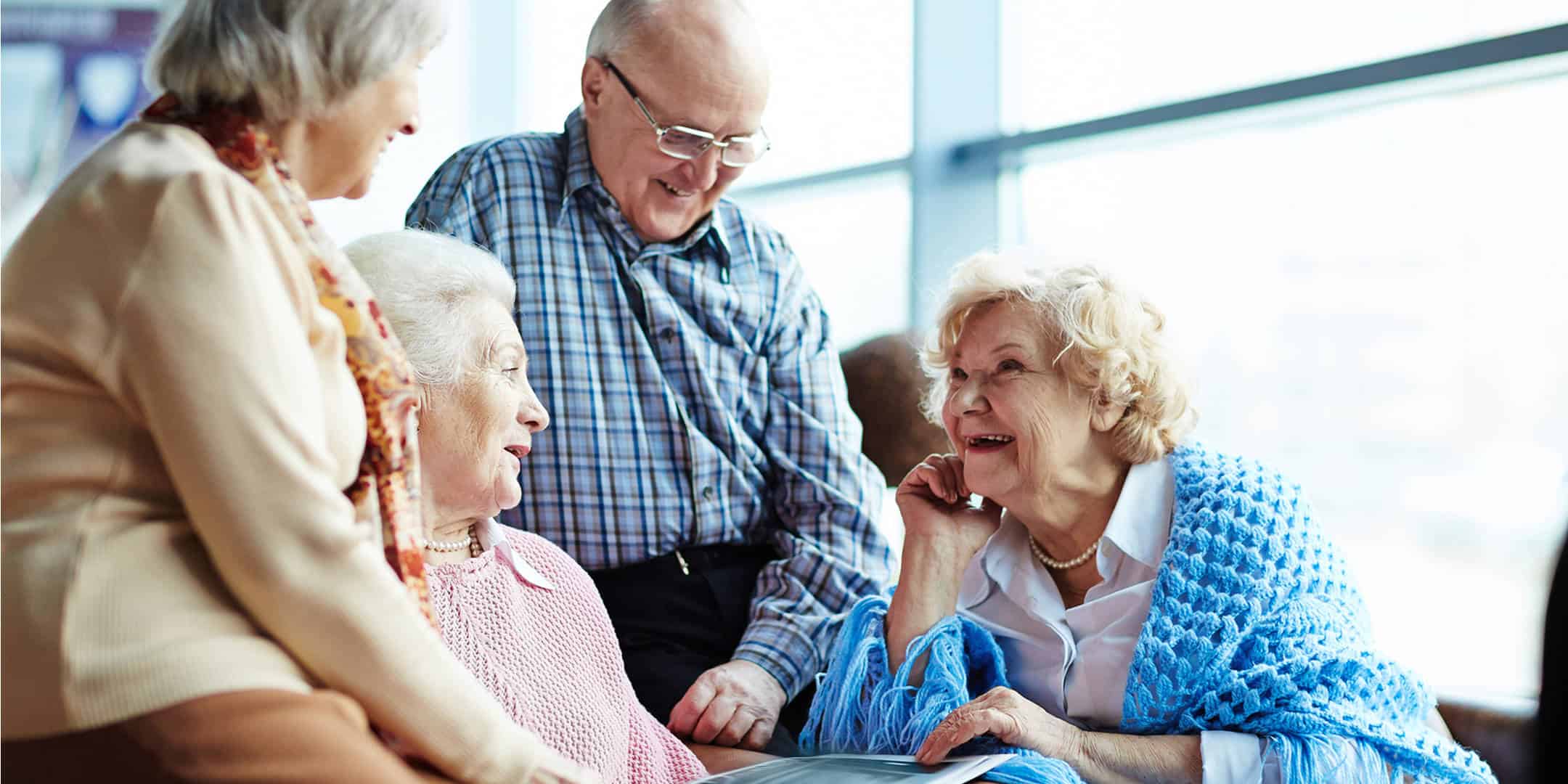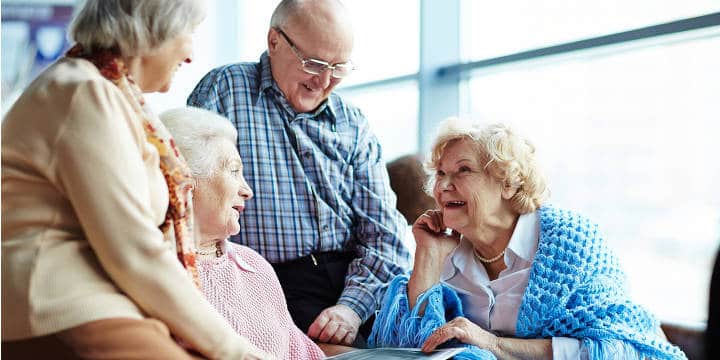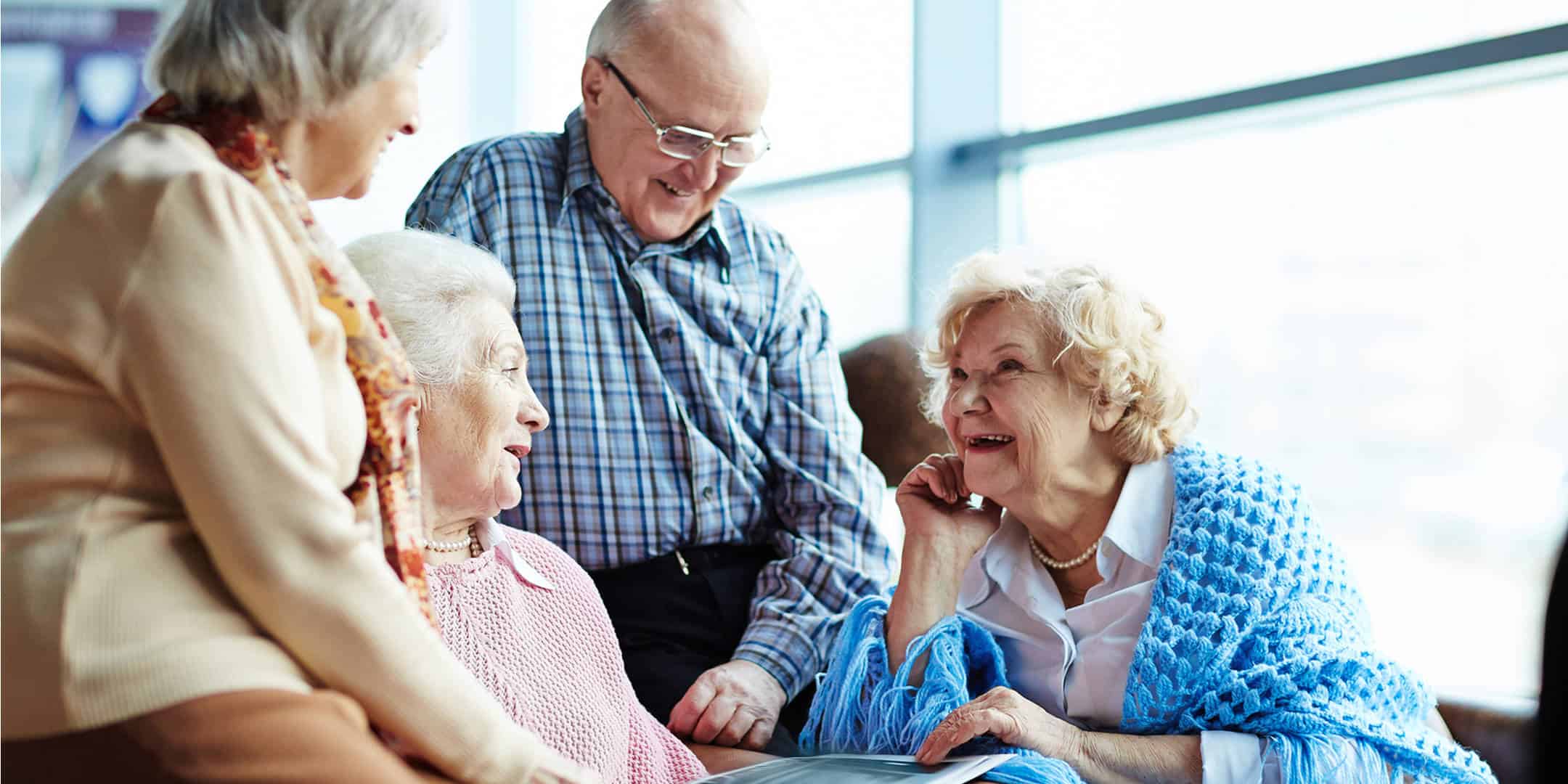 Social Well-Being
Social Well-Being for Seniors: A Guide to Staying Connected and Making Friends
Social engagement is important for people's well-being, regardless of their age. Yet, it's probably most vital during a person's senior years because older adults and the elderly are sometimes more susceptible to social isolation than younger people. Besides, it can be fun and refreshing to take advantage of social opportunities that let you share and connect with others who are in similar situations. Along with helping you navigate all of the changes that come with growing older, taking care of your social well-being provides mental and physical health benefits.
Having an active social life helps prevent depression as well as Alzheimer's and other types of dementia. And intellectual stimulation helps keep your mind sharp. You can learn new knowledge and skills while also having fun. But to do that, you need to find social events that interest you. Thankfully, making senior friends and staying socially active is quite easy if you're willing to venture out and try new things.
Check out the following sections to get ideas that can help you boost your social well-being.
Senior Citizen Groups, Clubs, and Organizations
Joining senior clubs, groups, and organizations is a great way to stay socially active. And, quite often, the activities they offer are either free or inexpensive. Some even provide transportation for seniors who are not able to drive themselves. See what's in your area by checking out the YMCA, community senior centers, or even local community colleges. Some towns and cities also have senior friendship clubs.
There are clubs for just about anything you can imagine. Some are general interest and offer a variety of activities, whereas others focus on specific interests. For example, they may focus on activities such as crossword puzzles, bingo, knitting, photography, bridge and other card games, arts and crafts, or sports like golf, tennis, and baseball.
A lot of colleges and universities also offer senior classes. Registering in one of them is an excellent opportunity to make friends and learn new skills. You can often attend for free or at a discounted rate. And if it's a for-credit class, then you usually have the option to audit it, which means that you're not required to complete assignments or exams.
Senior Travel Groups
If you're adventurous and want to get out and explore with other seniors, then get in touch with travel groups. Sign up for a senior bus tour for a day or weekend trip to a casino. Or go on a longer in-state, out-of-state, or out-of-country excursion. You can also check out senior RV clubs or cruise lines. There are even international travel groups that organize trips for seniors. Start by checking out Road Scholar and ElderTreks. You certainly have no shortage of options for getting out and seeing the world with other like-minded folks.
Groups for Single Seniors
The desire for romantic companionship certainly doesn't stop during your senior years. Many options are available for single seniors who want to socialize with other single people. Whether you simply want to connect with other singles or travel with them, these sites are worth checking out:
Senior Social Networking Sites
The popularity of the Internet has created an excellent way for seniors to stay connected and engaged without even having to leave their homes. Popular social media sites allow you to create personal profiles, connect with friends and family members of all ages, join groups of like-minded people, and engage in other social activities. Here are some of the more popular sites that you can check out:
Facebook—One of the largest social networking sites that offers everything from live chatting to videos to games
Meetup—A social media site that helps people find groups and events of interest that take place offline in towns and cities across the country
Stitch—A social networking website that is specifically designed for individuals who are 50-plus
Senior Volunteer Opportunities
Volunteering can become one of the most fun and meaningful activities you do as a senior. You can get out of the house, meet new people, and make a difference in your community. Libraries, thrift stores, and soup kitchens all rely on volunteers in order to operate. Many cities also have foster grandparents programs in which you get to spend time with at-risk youth who need positive role models in their lives. Additionally, Senior Corps is a government agency that's dedicated to linking seniors with community volunteer opportunities. And if you're feeling really adventurous, then check out the opportunities with Peace Corps. You can take your skills overseas to help people who may need your assistance the most.
Preventing social isolation is important during your senior years. Sometimes, living at home can make that a challenge, especially if you're less mobile than you used to be or can no longer drive. Those are some of the reasons why many people decide to move into assisted living or senior-only communities. You get to live among people of the same generation, and most places of that type are designed to meet the needs of active seniors. So you could find all kinds of fun events and activities happening right in your own residential community.