Online Dating for Seniors
Flirting in the Digital Age: Online Dating for Seniors
By Publisher
| Last updated
Online dating is becoming increasingly popular for seniors to meet people and develop meaningful relationships. It allows older people to increase their social circle and get to know others from the comfort of home. With so many potential benefits, it is no surprise that more and more seniors are joining online dating sites and apps.
While this article focuses on online dating for seniors, much of the advice holds true for dating people you may meet other ways.
This article contains affiliate links. We are compensated with a small commission, at no extra cost to you, for sales made through the links.
Challenges of Dating for Seniors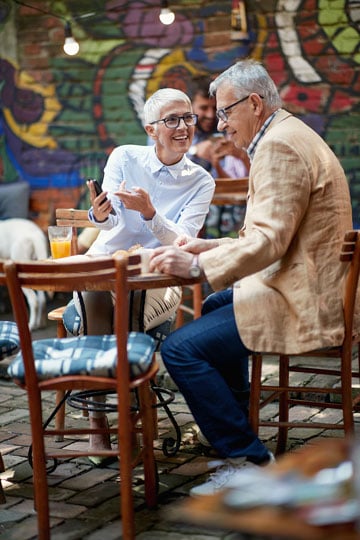 For many older adults, dating can be a rewarding yet daunting and intimidating experience. After spending decades in a relationship, the fear of meeting a new person and starting from scratch can be overwhelming. However, with an open heart and a willingness to explore new possibilities, seniors can still find meaningful connections in the dating world. Here we'll explore some common challenges seniors face when re-entering the dating world.
Navigating the Dating Scene

For seniors, the dating scene has changed drastically over the years. The prevalence of dating apps and websites makes it easier than ever to find potential partners, but it can be difficult to know where to start. The age gap between seniors and their potential partners can also be intimidating, as can the fact that many dating apps are designed for younger generations. It's important for seniors to keep an open mind and consider all options.


Dealing with Age-Related Issues

Age can be a major factor when it comes to dating. Many seniors may feel too old or not attractive enough for the modern dating world. It's important to remember that age is just a number, and everyone has something to offer. Seniors should focus on their positive qualities and what they can bring to a relationship rather than dwelling on their age or perceived shortcomings.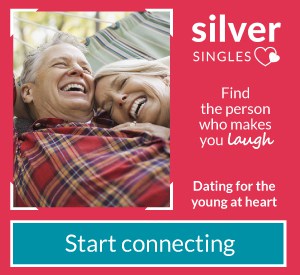 Managing Expectations
Seniors need to be realistic about what they want in a partner. While expectations are important, it's also important to remember that age and life experience can bring different perspectives. You will need to be open to learning new things and embracing different points of view. It's also important to keep expectations realistic about the amount of time and energy you can devote to a relationship.
Potential Dangers of Online Dating for Seniors
While online dating can be a great way to meet new people and form relationships, there are potential dangers that seniors should be aware of before they start using these services, so they can take the necessary steps to stay safe.
Frauds and Scams
Seniors can be particularly vulnerable to online predators and scammers. Many of these criminals are experienced at targeting older people and trying to manipulate them into sending money or giving out personal information.
Misrepresentation and False Identities
It is also important to know that some people on dating sites may not be who they say they are. They may use a false identity to gain access to your personal information or take advantage of you. Another potential danger is the emotional vulnerability that can come with online dating. Seniors may become attached to someone quickly or be taken advantage of by someone who is not sincere. It is important to be aware of this and to take the time to get to know someone before forming an emotional attachment.
Physical Danger
Finally, seniors should be aware of the potential physical dangers of online dating. Meeting someone in person that you have only interacted with online can be risky, and it is important to take precautions when doing so. It is also essential to realize sexual predators may use online dating services to target seniors.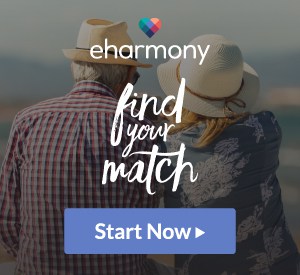 Tips for Staying Safe While Dating Online
Do your research. Before agreeing to meet someone in person, make sure to do your due diligence. Research their name, social media accounts, and any other information you can find online. This will help you feel confident and more comfortable when meeting your date for the first time.
Meet in a public place. It's always best to meet in a public setting for the initial meeting. This can help ensure both parties feel safe and secure. Consider meeting at a coffee shop or cafe, where plenty of people will be around.
Tell a friend. Make an emergency plan and let someone you trust know you are meeting up with someone from an online dating site. Provide them with the date's name, phone number, and the location of your meeting. It's also a good idea to let them know when you plan to be back. Consider using location-sharing on your phone, so a trusted friend can see where you
Drive yourself. Don't depend on your date to pick you up or drop you off. Driving yourself ensures you can leave if you feel unsafe or uncomfortable. Plus, it is safer not to go in a vehicle with someone you do not know.
Trust your instincts. If something feels off or makes you feel uneasy, don't hesitate to end the date early. It's always best to be cautious and trust your gut.
Consider a group date. If you have another single friend, perhaps they might want to join you on a double date. Or you can look into speed dating for seniors, which involves a larger group of singles at one event with short, round-robin style dates. Then you can get an idea of the type of person your date is, verify they are who they say they are, and avoid the awkwardness of turning people down.
By following these tips, seniors can safely meet up with a new online date.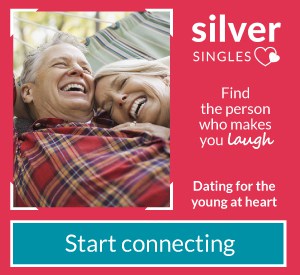 Sex for Seniors
An article about dating wouldn't be complete without discussing sex. Sex is a normal and healthy part of life, and seniors should be encouraged to continue to engage in sexual activity as long as it is safe and comfortable for them.
As we age, sex can be an important part of a healthy lifestyle. While some seniors may feel like sex is something that is reserved for the young, this is not the case! There are many positive aspects of sex for seniors that should be celebrated and embraced.
For starters, sex can help to improve the physical health of seniors. Intimacy and sexual activity can help reduce stress, lower blood pressure, and even help with arthritis.
Sex can also help improve mental health by increasing self-esteem, boosting mood, and providing an emotional connection with a partner.
Another great benefit of sex for seniors is that it can help to prevent certain illnesses. Studies have shown that regular sexual activity can help reduce the risk of heart disease, stroke, and even certain types of cancer. This is because sex can help to boost the immune system, as well as improve circulation.
Sex can be a great way to improve relationships. Intimate moments can bring couples closer together, helping the spark to stay alive in a relationship. It can also provide a great way to express love and affection, and can help keep relationships healthy and strong.
Unfortunately, seniors may face a variety of challenges when it comes to sex. If seniors are aware of these challenges, they can work to find ways to overcome them.
Physical challenges: As we age, our bodies change, and this can make sexual activities more difficult. Mobility, pain, and fatigue can all be issues, and seniors may need to modify their activities to accommodate these limitations. Additionally, seniors may experience changes in hormone levels, which can affect sexual desire, erections, and lubrication.
Psychological challenges: Many seniors feel embarrassed or ashamed of their bodies or fear that they are no longer attractive. These feelings can take away from the pleasure of sex. Additionally, seniors may worry about not being able to perform as they once did.
Relationship challenges: The death of a partner or a divorce can make it difficult to be intimate with someone new. Additionally, it can be difficult to adjust to a new relationship if you had been with the same partner for many years. You may also experience confusing feelings of loyalty or that you are "cheating" on your previous partner — especially if they passed away.
Social challenges: Some seniors may feel uncomfortable discussing sex with their doctor or other healthcare providers and may not receive the information they need to stay safe. Additionally, there can be a lack of understanding or acceptance of older adults engaging in sexual activities. Despite these challenges, older adults should be able to enjoy a fulfilling sex life. It is important to seek help from a healthcare provider or other qualified professional if you are facing any of these challenges. Various resources are available to help seniors overcome these challenges and enjoy their sexual lives.
Overall, sex can be a great way for seniors to stay healthy and active. If you're a senior, don't be afraid to enjoy the many positive benefits of sex!
Read more: Great Senior Sex
Online dating can be an excellent way for seniors to meet new people and form meaningful relationships. However, it is crucial to be aware of potential dangers and understand the possible challenges of dating. With an open mind, seniors can find meaningful connections in the dating world and build healthy and fulfilling relationships.