Find the Best Recumbent Bike for Seniors
Find the Best Recumbent Bike for Seniors in 2022
By Publisher
| Last updated
Our guide to finding the best recumbent bike for seniors in 2022 is finally here. Recumbent bikes are an excellent way for seniors to get—or stay—in shape. Indoor biking is safe, easy on the knees, and offers an outstanding cardiovascular workout.
Why is this important? Cardiovascular fitness increases stamina, reduces blood pressure and cholesterol, and enhances lung function. A recumbent bike is also ideal for people needing physical rehabilitation after surgery. If you're thinking about upgrading to a recumbent bike, enjoy our buyers guide to choose the best recumbent bike for seniors in 2022.
This article contains affiliate links. We are compensated with a small commission, at no extra cost to you, for sales made through the links.
Why Consider a Recumbent Bike?
Besides the health benefits of spinning, consider these other benefits: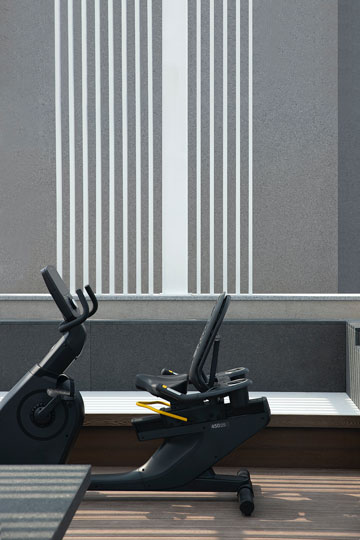 Safety. Riding indoors is much safer than outdoors. You'll avoid traffic, other cyclists hogging the bike lane, uneven pavement, or gravel. Plus, no need for a helmet and accessories like lights, tools, air pressure devices, reflectors, and more.
Fall Avoidance. A stationary bike can be your go-to workout if you have vertigo or balance problems.
Fun. Nothing beats the camaraderie of a group cycling class—whether live or using one of the many streaming classes available.
Mental Health. Regular cardio exercise is proven to reduce stress, improve depression and boost mental health.
Weight Loss. Put on the "COVID 15" during quarantine? Stationary biking is a great way to facilitate weight loss. Each session burns between 400 to 600 calories.
Gentle on the Joints. Spinning is easy on knees, elbows, and tendons, all of which tend to give older people problems.
Builds Muscle. Using a recumbent bike increases muscle and endurance, which are crucial to living a more comfortable life.
Adaptable for All. If you're a beginner, you can adjust the tension on the bike's flywheel to suit your fitness. No need to pretend you're riding in the Tour de France.
Why Are Recumbent Bikes Good for Seniors?
A recumbent bike is excellent for seniors, especially those with back problems. Taking pressure off the spine, including the neck, means less soreness and improved recovery time. Recumbent bikes are also ideal for larger seniors, and most can support up to 300 pounds—others, even more.
If you're looking for the best recumbent bike for seniors, look at the features: some have touch screens, LCDs, Bluetooth heart rate monitors, and some offer magnetic resistance, rather than dialing a tension knob. Others include moving arm pieces, allowing the cyclist to get an upper body workout while spinning. The best recumbent bike for seniors offers step-through designs, allowing seniors to get on and off the equipment more easily. Whether you're seeking a high-intensity workout or a solid low-impact workout, you'll find what you need on a recumbent bike.
The Best Recumbent Bike for Seniors on a Budget
We understand—some seniors have a fixed income and follow a pretty tight budget. Here are some affordable bikes if you're in that situation.
Sunny Health and Fitness Recumbent Bike
For a little over $150, this bike is an excellent buy with an adjustable padded seat and backrest. It comes with an eight-level magnetic tension control system and a small digital display, including a heart rate monitor. Thanks to front transportation wheels, the bike is easy to move. Sunny offers a 3/90 warranty—three years for the structural frame and 90 days for components and replacement parts. Users praise the bike for its easy assembly and set-up.
Pros
Affordable price
Easy to assemble and move
Comfortable
Cons
The digital display is small
Issues with the monitor
Users report a clicking sound while pedaling
Buy on Amazon
Marcy Recumbent Exercise Bike
With a padded seat, back, and handles, this bike offers comfort at a bargain price. The adjustable seat allows you to find the proper stride for your height. The bike provides an LCD with time, speed, distance, calories, and an odometer that tracks the total distance ridden. All display numbers are large and easy to see. Magnetic resistance is easily adjustable with the turn of a knob, and pedals are equipped with adjustable shoe cages to ensure foot stability and comfort. The 60-pound unit can accommodate up to 300 pounds and is easy to move using the front transportation wheels.
Pros
Step-through design
Easy assembly
Quiet ride
Cons
The LCD isn't backlit
Seat adjustment can be difficult
Some users report a clicking sound while pedaling
Buy on Amazon
Xtremepower US Deluxe Recumbent Fitness Bike
Here's another contender in the under-$200 price range. With a whisper-quiet flywheel adjusted via magnetic tension, this bike can support up to 200 pounds and has an adjustable, ergonomically designed seat and back made of high-density foam. Handle grips include an integrated heart rate monitor displayed on the bike's small display screen. Despite its sturdiness, the bike is easy to move thanks to its front transportation wheels.
Pros
Comfortable seat
Compact
Easy to move
Cons
Only bears 200 pounds
Small display screen
Wobbles while riding
Buy on Amazon
The Best Recumbent Bike for Seniors—Mid-Range
Other seniors may have a little bit more budget leniency. If that's the case for you, you may be interested in these moderately-priced recumbent bikes.
Schwinn MY20 Recumbent Bike
You may find the best recumbent bike for seniors right here since few are as jam-packed with features as this bike, which offers 16 levels of resistance and 13 different workouts. You can get even more if you subscribe to Schwinn's Explore the World feature, which provides more than 50 routes around the world that auto-adjust to your speed. The bike can also function with the Zwift app, another subscription service offering 1,000 structured workouts and 80 virtual routes. The bike is comfortable, with a thickly padded contoured seat and a vented back to keep you cool. Also featured is a heart-rate telemeter on the handgrips. This mid-priced recumbent bike is an excellent choice for a wide range of fitness levels.
Pros
Step-through design
Huge variety of routes
Comfortable seat
Cons
There are reports the console can be buggy
The heart rate monitor doesn't always work
Hard to assemble
Buy on Amazon
ProForm 235 CSX Recumbent Bike
This recumbent bike has almost all the features you'd expect if you went to the gym. A water bottle holder for hydration is included. The bike has an easy-to-see large LCD showing distance, estimated calorie burn, cadence, and heart rate. The bike's seat is oversized holds up to 275 pounds. It even offers lumbar support. There are 18 magnetic resistance levels. Assembly can be made easier by searching for the company's instructional YouTube video.
Users are happy with the bike's quiet performance and sturdiness, as well as its versatile adjustment to accommodate user heights.
Pros
Quiet ride
Sturdy
Large LCD
Cons
Hard to assemble
Clearance between handlebars is not ideal for taller people
AC power adapter is an add-on
Buy on Amazon
Circuit Fitness Recumbent Bike
This bike is another good choice if you're looking for the best recumbent bike for seniors at a moderate price. Built from high-grade steel, this sturdy bike has a step-through design and an adjustable padded back and seat. Resistance is provided via quiet magnetic tension. Some thoughtful details include a device holder, a water bottle holder, an AUX sound input, and a USB port. The LCD allows you to monitor your speed, distance, time, and calories burned, as well as your heart rate. There are 15 innate programs to simulate biking in different terrains. Buyers say the bike is easy to assemble, sturdy and comfortable.
Pros
Quiet ride
Convenient holders
Step-through design
Cons
Some reports of buggy software
Some reports of an inaccurate heart rate monitor
Not that sturdy
Buy on Amazon
The Best Recumbent Bike for Seniors—Foldable
Are you short on space but still want to keep fit? Check out these handy folding bikes. You might even be able to tuck your best recumbent bike for seniors under your bed or in a closet.
Xterra Fitness FB350 Folding Exercise Bike
If you're seeking a reliable recumbent bike that also folds up, you may want to check out this model from Xterra Fitness. It features eight magnetic resistance levels controlled by a tension knob. The FB350 also has an accessory holder for your phone or TV remote. The alloy steel frame is sturdy, and the seat and backrest are comfortably padded. The bike's LCD provides feedback on time, speed, distance, calories burned, and heart rate detected from the handlebar-mounted pulse sensors.
Pros
Easy assembly
Quiet ride
Foldable
Cons
Very small LCD
Low weight limit (225 pounds)
Some issues with tension control reported
Buy on Amazon
Dispank 3-in-1 Folding Recumbent Bike
This folding model deserves to be included when you're shopping for the best recumbent bike for seniors. Why? It's designed to allow users to adjust the bike to three different seating types: upright, semi-recumbent, and fully recumbent. Weighing only 42 pounds, the bike is easy to move around, yet it is sturdy and folds down to a compact 16" x 9" x 53". Another feature of this model is the arm resistance bands, allowing you to add an upper body workout as you spin, helping you achieve your fitness goals. Other features include a padded backrest, 10 levels of magnetic resistance, seven levels of seat height, an LCD monitor, anti-slip pedals with straps, and a holder for your
mobile phone
or tablet.
Pros
Quiet ride
Sturdy
Easy to assemble
Cons
Difficult to mount
Some users report clicking noises
Some reports that the LCD monitor is buggy
Buy on Amazon
Leikefitness Ultra-Quiet LEIKE X Bike
This adjustable bike can be used as an upright bike or as a recumbent. You can adjust the seat into seven different positions, and the magnetic tension resistance goes up to ten levels. The bike is very quiet, and the back-lit LCD allows you to track your heart rate, as well as distance, speed, time, and calorie burn. Buyers rave about the bike's quietness, sturdiness, and wide, comfortable seat. Despite the bike's small footprint, you can also fold it for storage.
Pros
Quiet
Comfortable seat
Easy to move
Cons
Some reports of a buggy display
Not designed for tall people
Some users mention clicking noises while pedaling
Buy on Amazon
The Best Recumbent Bike for Seniors Over 300 Pounds
Many recumbent bikes have a 300-pound limit, which may cause a heavier senior to not get the exercise they need to stay healthy. Never fear: we've found several recumbent bikes which accommodate larger people.
Exerpeutic Gold 525XLR Folding Recumbent Exercise Bike
Exerpeutic is a brand owned by Paradigm Health and Wellness, which also owns Iron Man equipment. This solidly constructed bike was thoughtfully designed for heavier people who still want and need to exercise. The seat is adjustable for people between five feet and two inches and six feet and five inches. The bike offers eight magnetic tension levels, and the large LCD screen displays calories burned, distance, time, speed, heart rate, and a scan. Ideal for people who live in small spaces, this bike folds down to 7" L x 18" W x 48" H. Users applaud the bike's heavy-duty steel construction and ease of assembly. The bike is compatible with the My Cloud Fitness app, available on Apple's App Store and Google Play for Android.
Pros
Accommodates up to 400 pounds
Easy to assemble
Sturdy
Cons
The seat can be uncomfortable
Not for short people
Some reports of a buggy LCD
Buy on Amazon
LifeSpan R5i Recumbent Stationary Bike
This is another recumbent bike thoughtfully designed for people with diverse heights and weights—up to 400 pounds. The bike offers an oversized molded foam seat cushion, a breathable backrest, and ergonomic handles with heart rate sensors. The R5i also has an oversized LCD screen. The displays shows the name of the program you're working on, calories burned, RPMs, distance, heart rate, speed, resistance level, workout time, and watts. One very appealing feature is that the bike generates its own energy, so no cords or batteries are needed. This cycle also includes 40 easy-to-use programs to help you meet your fitness goals.
Pros
Solid
Smaller profile
Self-generating power
Cons
Some reports of issues with heart rate monitor
Complicated assembly
Armrests don't adjust
Buy on Amazon
Sunny Health and Fitness Magnetic Recumbent Exercise Bike
This highly rated recumbent bike can hold up to 350 pounds and features a quiet magnetic tension system with eight adjustable levels. This bike has an unusual feature—it allows you to get a killer upper-body workout while spinning or without. The side handles have an integrated heart rate monitor. Heart rate, along with speed, time, distance, calories burned, and an odometer are displayed on the LCD screen. A device holder is built-in for convenience. Both the back and the seat are wide, according to purchasers. Manufactured with alloy steel, this bike is built like a tank.
Pros
Smooth ride
Easy to assemble
Quiet
Cons
Hard seat
Fairly large footprint
Some users complain about jerkiness with the arm unit
Buy on Amazon
The Best Recumbent Bike for Seniors—Top of the Line
If price isn't an issue and you're looking for the very best recumbent bike for seniors, these are our top picks.
Schwinn 270 Recumbent Bike
This bike has it all and is nearly as good as a recumbent bike at the gym. The adjustable seat is padded and contoured, with the back ventilated so you can keep cool. The weighted flywheel works with a magnetic resistance system, ensuring a quiet and smooth workout every time, as well as 25 levels of resistance. The bike features enhanced Bluetooth connectivity, allowing riders to set, track and monitor their fitness, as well as using the popular Explore the World app with more than 50 global biking routes. The console with a blue backlit LCD screen offers 29 workout programs and allows you to see your workout metrics, including heart rate. Top-secret tip: although it bears the Schwinn brand, this bike is manufactured by Nautilus in the U.S.
Pros
Smooth ride
Quiet
Good customer service
Cons
Challenging to assemble
Very bright screen
Long, thin power cord with no clips
Buy on Amazon
Spirit Fitness XBR55 Recumbent Bike
While not the most expensive, this bike should be considered when you're searching for the best recumbent bike for seniors. It's solid (138.5 pounds) and has a 24-pound flywheel with 20 levels of resistance. The blue backlit LCD console tracks rotations per minute (RPM), calorie burn, time, heart rate, distance, level, segment time, program name, METs, watts, and laps. The adjustable seat is made of high-density foam, and the adjustable back is mesh, providing good airflow. There are ten innate programs: manual, fat burn, hill, cardio, strength, interval, 2 User and 2 Heart Rate. The unit accommodates riders of up to 350 pounds, and the step-through design makes it easy to get off and on. Other features include a tablet-friendly reading or viewing rack and an adjustable console level. You can also connect your phone with Bluetooth and access an MP3 audio jack and speakers.
Pros
Very quiet
Smooth pedaling
Great customer service
Cons
Pricey
Difficult to assemble
Heavy
Buy on Amazon
3G Cardio Elite RB Recumbent Exercise Bike
If you're looking for something to rival the best recumbent bike at the gym, this commercial-grade option is the bike for you. Manufactured in Arizona, the bike comes with a lifetime warranty for the frame, a generous seven-year warranty for all parts, and includes a year of in-home labor in case repairs are needed. Appropriate for users up to 350 pounds, the bike offers an adjustable, oversized cushion seat, as well as a mesh backrest to keep you cool. The backrest is also adjustable.
This bike is good for people between five feet and six feet five inches in height. Heart rate sensors are built into the handles. Additionally, the company includes a wireless heart rate monitor strap. The bike offers 16 levels of magnetic resistance and 12 pre-programmed and three heart rate workouts. The bright LCD allows you to preset calorie, distance, and time goals. All that said, this deserves your consideration as the best recumbent bike for seniors.
Pros
Commercial-grade equipment
Very comfortable
Amazing warranty
Cons
Expensive
Difficult to assemble
Power plug located in the unit's rear
Buy on Amazon
We hope this guide helps you find the best recumbent bike for seniors, whether it's for you or the senior in your life. Remember, It's never too late to get into shape. Please read our FAQs to answer any lingering questions you may still have.
FAQs
How much does a recumbent bike cost?
You can find the best recumbent bike for seniors since they come in a broad range of prices, often depending on the equipment's features. In general, expect to pay around $500 for a mid-range model.
Which best recumbent bike for seniors has the most comfortable seat?
Generally, this is often a matter of opinion. A recumbent bike tends to be much more comfortable than upright bikes, which usually require a minimum of a gel saddle cushion. If you feel your recumbent bike is a pain in your butt, you can find recumbent gel seat cushions and/or wear padded bike shorts. Seat cushions for rowing machines also work well on a recumbent bike. Remember also: the body adapts, and what's painful today may be more of a nuisance in a few weeks.
Is an upright or recumbent bike better for seniors?
If you're concerned about safety or staying fit in bad weather, a recumbent bike is a good choice. Upright bikes are fun and fine, but they can be hard on joints, your back, and your neck. By the time you end your ride, you may be hurting. If you don't mind dodging cars and potholes and love to be in the fresh air, you might want to keep your outdoor cycle at the ready. A recumbent bike for indoors is good for any time of the year and may help relieve some of the common aches and pains that accompany aging.
Are exercise bikes good for the over 70s?
Plenty of folks over the age of 70 are becoming converts to recumbent biking. It's a low-impact exercise with big benefits, including increased flexibility, muscle tone, weight loss, lower LDL cholesterol, lower blood pressure, improved mood, and overall health benefits. Take it at your own pace if you're new to recumbent cycling, and be sure to get your doctor's OK before you start a new fitness program.
How do I choose the best recumbent bike for seniors?
If you already have an upright indoor bike, think about what features you like and what you wish it had. If you've never used an indoor bike, consider fit, weight accommodation, size, Bluetooth capability, and the LCD size. You will also want to think about features such as water bottle holders and a rack for a phone or a tablet. Additionally, think about your budget before you begin to shop. We hope this guide to finding the best recumbent bike for seniors has provided you with some choices to ponder.
Is walking or using a recumbent bike better?
Walking briskly only burns approximately 110 calories in 20 minutes. Hopping on an indoor bike for 20 minutes boasts a 140-calorie burn. Walking is great, especially in good weather, but if you live in a place that has cold, snowy, icy winters, or suffocating summer heat, an indoor recumbent bike will be your BFF (best fitness friend.)
Where are Schwinn recumbent bikes made?
Back in the day, all Schwinn products were made in the U.S.A. Starting in the 1980s, Schwinn started importing most of its products from China and still does today.
What is the difference between an exercise bike and a recumbent bike?
A regular exercise bike is designed as an upright, mimicking the position of a bike made for outdoor riding. It doesn't provide back support. The best recumbent bikes for seniors provide back support and are easier on joints than an upright bike. This makes a recumbent bike ideal for older riders.
Is Peloton going to make a recumbent bike?
Peloton currently does not make a recumbent bike. It doesn't seem likely that they will launch a recumbent model since Peloton is big into jumps, standing, and hover moves on upright bikes. Some people use Peloton's subscription-based classes for their recumbent bike and try to stick to low-impact workouts where they remain seated.