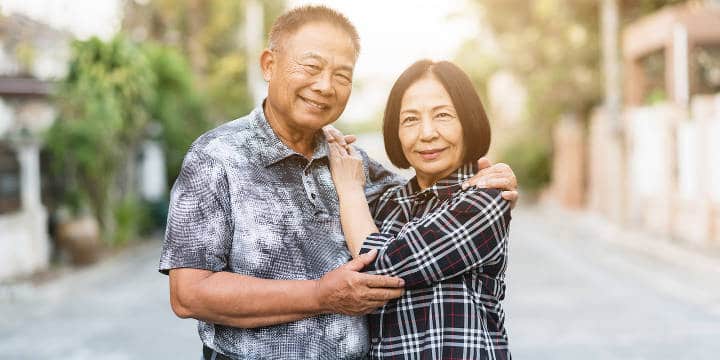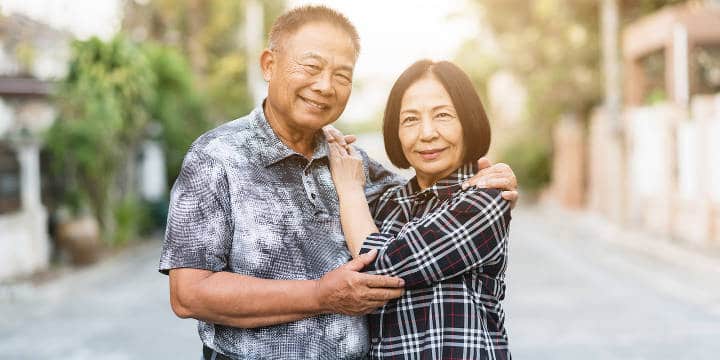 Independent Living FAQs
Independent Living Facilities: Simplify Your Life and Retain Your Freedom
By Publisher
| Last updated
Independent living facilities offer the chance to live more freely while retaining your independence. In fact, your everyday life could feel like a vacation. That's because activities like mowing the lawn, tending to flowerbeds, and even doing laundry and cleaning house may be handled by someone else. You get to focus on spending your days doing whatever you love most.
An independent living facility may also be referred to as a retirement or senior living community. Essentially, it's an age-restricted community that's designed to meet the needs of seniors. Everything from the layout of the buildings and property to the services, activities, and events are senior-friendly. However, unlike other types of senior living options, independent living communities are typically geared toward seniors who don't require regular medical or nursing care or assistance with daily living activities.
Many seniors move into these types of communities because they're tired of performing upkeep around their homes or because they simply desire more companionship. Independent living is also a great option for seniors who want to travel during the winter months while keeping a low-maintenance home base. You can choose from communities that offer apartments, condos, duplexes, townhouses, or single-family homes as private living residences. In most cases, all of the maintenance, upkeep, and yardwork of your residence and property is handled for you, and you may be able to take advantage of additional services.
Explore the following sections to learn more about independent living. Find out whether it's the right option for you or your family member!
What Is the Difference Between Independent and Assisted Living?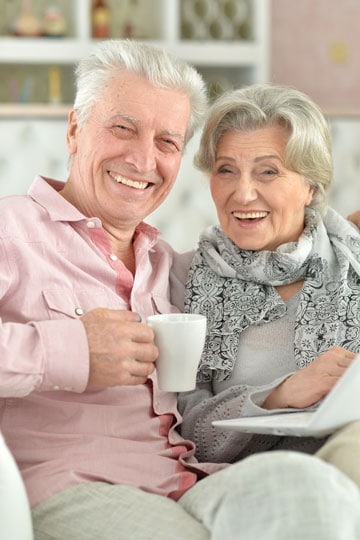 Independent living senior apartments, condos, townhomes, and other housing types are for seniors who want to live among other adults of a similar age and mindset. Seniors can take advantage of readily available services and amenities and also participate in a variety of activities, but they're still independent and able to care for themselves. Additionally, senior living communities often have common or shared areas, but your residence is completely private and fully functional. If you require basic assistance with daily living or medical care, then you would need to hire a home care or home healthcare agency.
Assisted living facilities (ALFs) tend to be fairly comparable to retirement communities in many ways. However, ALFs are designed for seniors who are unable to live completely independently. Seniors in ALFs require daily assistance with basic personal and/or medical care, and that assistance is provided by the facilities as part of the monthly fees.
So if you're still able to live on your own and just want to simplify your everyday responsibilities, then independent living may be the better option for you.
What Services and Amenities Are Available in Independent Living Facilities?
Every retirement community offers a different range of services and amenities. So the specific features of various communities largely depend on factors like their size and location. They may also cater to certain groups or types of seniors. However, some of the most common services and amenities include:
Utilities
Housekeeping
Laundry
Transportation
Social activities and programs
Special events
Security surveillance
Storage
Additional features that you may come across include:
Restaurants, cafes, and meal programs
Gyms
Spas
Salons
Barbershops
Pools
Saunas
It's worth noting that not all services and amenities will be included in your monthly rate. Every community charges for those things a little differently. For example, one facility may include transportation and laundry services while the next one may charge for those same things as add-on services.
How Much Does Independent Senior Living Cost?
The monthly rates of different retirement communities tend to vary substantially because there are so many different factors to consider. Some communities are very large and luxurious, whereas others are small and simple. Additionally, the location of the community, along with the services and amenities that are offered, will affect the price.
Plus, when it comes to independent living communities, monthly rates aren't widely published. However, a 2014 consumer expenditure survey found that housing was the largest expense among senior households. The average amount that seniors spent on housing broke down as follows:
Seniors between the ages of 55 and 64 spent an average of $18,006 per year on housing (or $1,500 per month).
Seniors between the ages of 65 and 74 spent an average of $15,838 per year on housing (or $1,320 per month).
Seniors who were 75 or older spent an average of $13,375 per year on housing (or $1,115 per month).
It's important to note that those costs are based on all types of senior housing, including seniors who live in their own homes and have paid off their mortgages. Depending on your location and the type of community you choose, your housing expenses could vary quite a bit from the averages noted above. It's also essential to know that some retirement communities charge an admission fee, and others charge monthly or yearly maintenance fees on top of your monthly rate. So it's really important to understand what, exactly, you're paying for before signing a rental or lease agreement.
You may also come across retirement communities in which you buy your home or unit rather than rent it. In those cases, you'll also want to be clear about what's included with your purchase. You may be responsible for additional monthly or yearly maintenance, service, and/or homeowner-association fees. Those types of situations are more common in 55+ communities.
You should also know that options exist for more affordable independent living for seniors. Depending on your current financial situation, you may be able to find low-income or subsidized senior housing. For example, the U.S. Department of Housing and Urban Development (HUD) provides subsidy programs and housing to qualified seniors. You'll need to work with someone at your local agency—or with a social worker in your area—who can help you navigate the options and apply for funding or housing.
How Do I Find the Right Community for Me?
Moving is a big task, so make sure you'll be relocating to an independent living community you'll enjoy. It's important to start by considering both your present and future needs. You may be able to live independently right now, but where do you see yourself in five years? Will your facility of choice still be able to accommodate you? Is the community pet-friendly, in a desirable area, or close to your family? Those are all important questions to consider.
As you tour through various independent living facilities, you may want to examine these four aspects more closely:
Accessibility: Can you get around easily with a walker or a wheelchair (even if you don't use one right now)? Are there appropriate handrails installed throughout the building and in the private residences? Does the community offer transportation services? Are you close to public transportation? Are there any amenities within walking distance? Would you feel safe coming and going after dark? How is the property secured and monitored at night?
Activities, services, and amenities: Do you have opportunities to take part in your favorite hobbies and activities? Are there opportunities for you to try new things? What kinds of outings and events are planned? Are there on-site amenities that are important to you like a fitness center or salon?
Residents and staff: Do you feel like you fit in with the community's other residents? Will your spiritual or religious needs be met within the community? Are the staff friendly and helpful? Do you feel comfortable overall?
Size and location: Are you looking for a community that's large and luxurious or one that's small and homey? Do you want to live in an apartment or a fully detached home? Do you want to stay in your current town or city, or would you like to relocate? Would you like to be in a warmer climate like Arizona, California, or Florida? Would you be comfortable being closer or farther away from your family?
Assessing the above aspects and taking your time when choosing an independent living facility can help ensure that you move into one you'll love. And that's the whole idea. You deserve to spend your retirement years living as comfortably and freely as possible!